Asset improvement workshop in Midland, Texas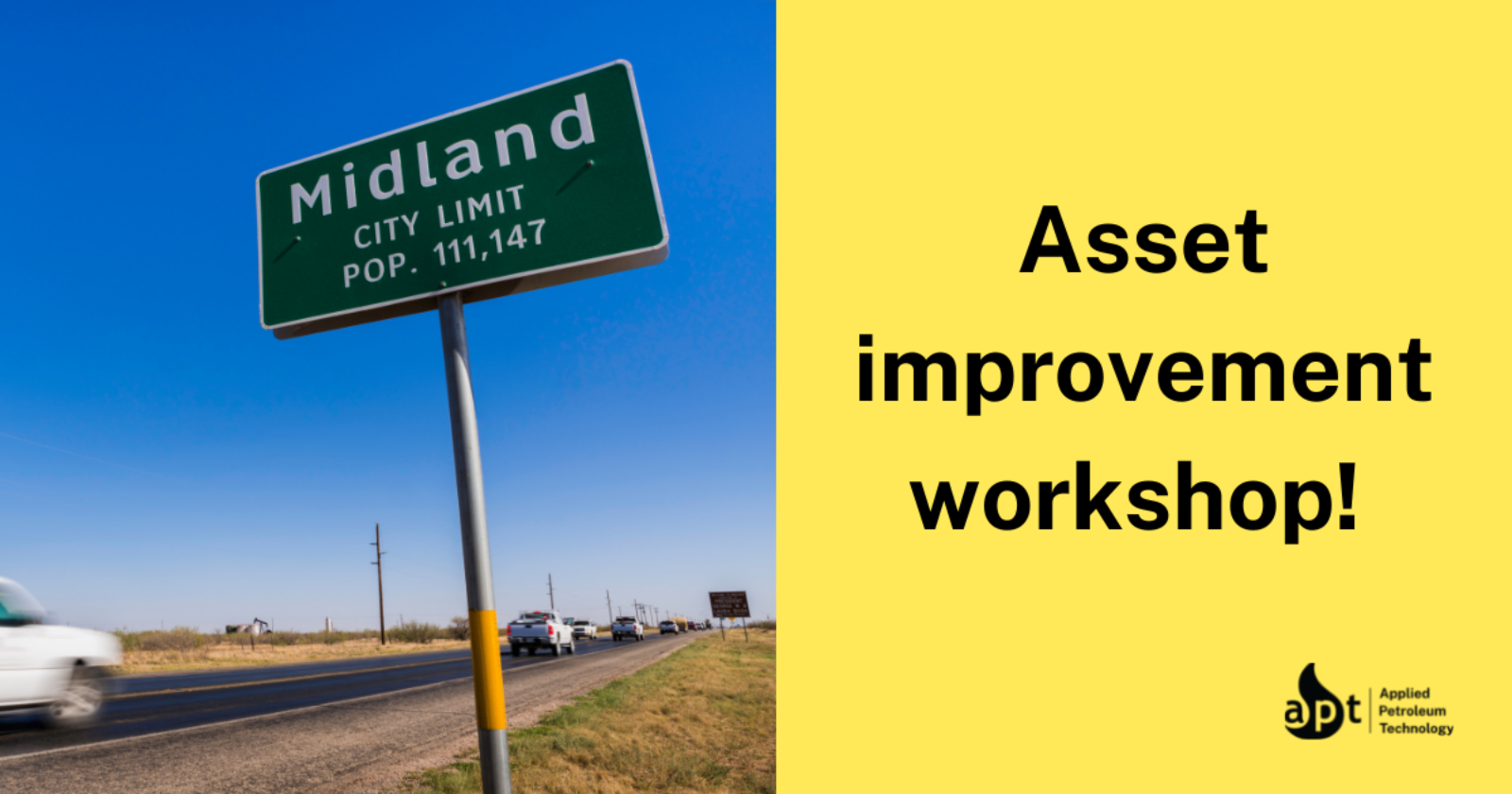 APT USA's geochemisty specialists are hosting our 2nd half-day asset improvement workshop of 2022, this time in Midland, Texas on 13 May 2022.
The workshop is open to all with an interest in learning how to design successful fluid chemistry projects and use the data to optimise production.
There is no cost to attendees and lunch will be provided. Registration is a must however as spaces are limited.
Email USA@apt-int.com with your details to sign up.
--
Course details:

Date: Friday 13th May, 2022
Location: Midland College PPDC, Midland, Texas
Time: 12:00pm - 1:00pm (lunch), 1:00pm - 5:00pm (Workshop)
Instructors: Eric Michael (Chief Geochemical Advisor (Americas)) & Craig D. Barrie (Senior Geochemist)
--
Who should attend?
Geologists, petrophyscists, reservoir and production engineers & generalists interested in understanding:
Sample & data collection best practices
The value, utility & limitations of gas, source rock and fluid data in shale plays
How to make the most out of the data and samples you have available
Cross discipline & workflow integration processes
How integrated geochemical data can help optimise production in your acreage
Attendees are encouraged to send specific questions and/or provide datasets for discussion prior to the workshop commencing.
Operator supplied datasets will be scrubbed to the level requested to allow presentation and general group discussion.
APT case studies discussed, will cover all of the major L48 resource plays.