About Us >
We are APT
Our unique combination of in-house geological services and a staff boasting extensive off-shore and oil company experience provides a competitive edge to the quality of services for the petroleum industry.
About
Intro
APT is a complete provider of geochemistry services
Applied Petroleum Technology AS (APT) is a commercial company with offices in Norway, UK, USA and Canada and laboratories in Norway and the UK. The company, which was established in March 2000, offers high quality analyses and consulting services to the oil industry, within the areas of exploration and production and the disciplines of geochemistry and petroleum systems modelling.
What makes us unique
Our unique mix of cutting edge technology and highly regarded laboratory services, together with staff boasting extensive offshore and operator experience allows us to provide our clients with a service like no other.
Consulting and interpretation

Are made up of Petroleum Geochemists and Basin Modellers

Laboratory Team

Are made up by Engineers and Technicians

Administrative Team

Are made up by the CEO, Managing Director, Chief Financial Officer and Business Development Team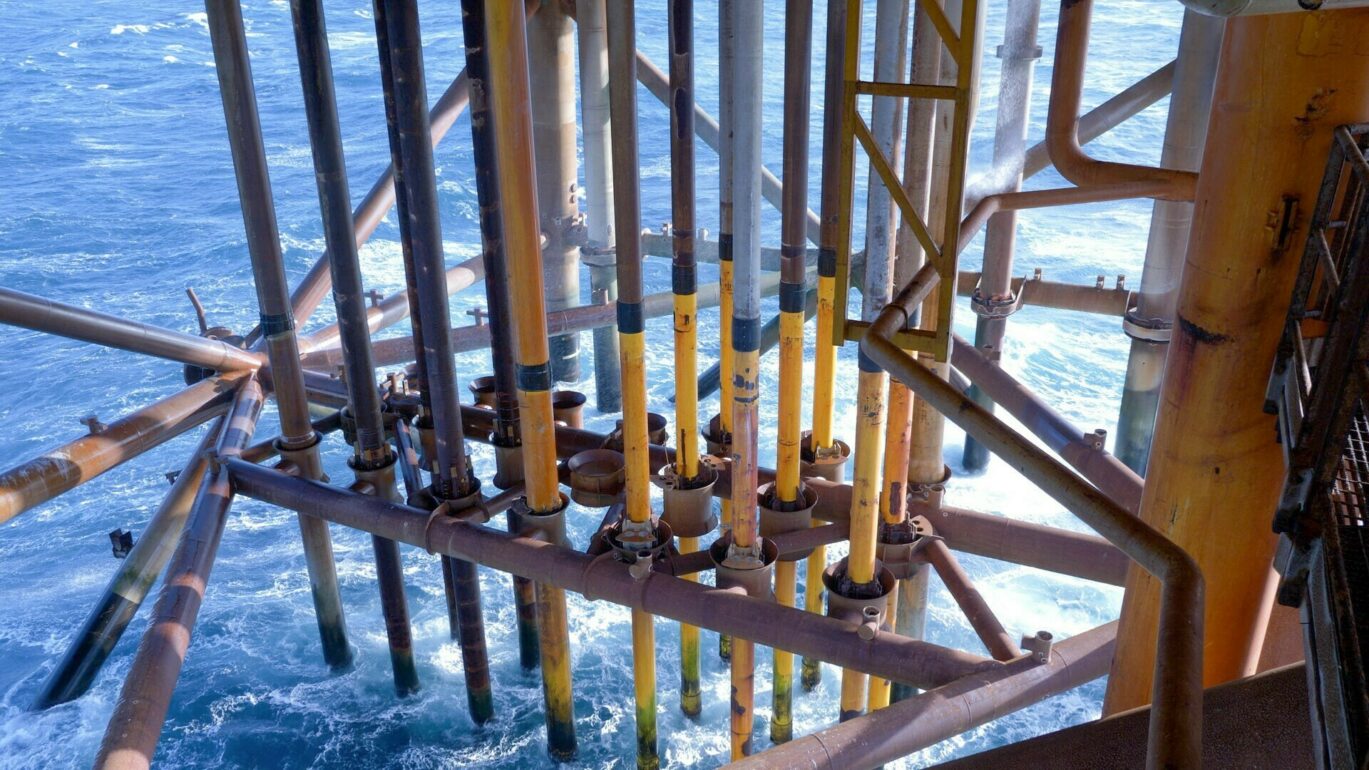 Vision & Values
Our vision

To be a preferred vendor of geoscience services globally.

To be acknowledged by the market as the best vendor of our deliverables when it comes to client satisfaction, quality and efficiency.

Our Values

We generate value for our customer and owners because we have high standards when employing people, empowering people and nourishing people's pride in doing their best at work.

Our laboratories are of the highest standards when it comes to quality, efficiency and working environment.

We know our customers.

The Team
meet us
Our highly skilled and dedicated employees are the heart and soul of APT.
The unique combination of in-house geological services and a staff boasting extensive off-shore and oil company experience provides a competitive edge to the quality of services for the petroleum industry.
Helge Nyronning

Chief Executive Officer

Helge Nyronning

Chief Executive Officer

People, technology, processes and business – its all of interest

Helge began his oil and gas education in the 1980's and now has about 30 years of experience working with both service companies and operators.

He has a broad educational background spanning from a Cand.Scient. in Applied Mathematics to a B.Sc. in Machine Engineering and Economy, reflecting his wide range of interests.

Helge's first positions involved working with petroleum reservoir evaluation, simulation and stochastic modelling. This evolved into modelling complete project uncertainty through the life of the field where his broad technical and financial background became useful. These projects were done for both service companies and operators on the NCS including Saga, Hydro and Statoil (Equinor).

Helge also spent several years in a position connecting the petroleum industry with IT as a product manager for Roxar, and in pure IT as manager for project management for Sun Microsystems Norway.

Prior to joining APT as group CEO in 2019, Helge spent 13 years in various management positions in Aker Solutions and Aker Geo (now AGR) allowing him to engage in business development globally from Australia to the USA. For his final 3 years at Aker Helge held the position of CEO for First Geo (Aker Geo).

Outside of work Helge has a big family and he tries to spend as much time as possible outdoors in nature from sea to summit though all seasons. Helge is convinced that he is a runner, although his running performance would convince most people otherwise.

Carl Peter Berg

Chief Financial Officer

Carl Peter Berg

Chief Financial Officer

30 years international financial experience

Carl Peter has nearly 30 years international experience working for public listed companies in the shipbuilding industry, Oil & Gas sector as well as a background from consulting, financial industry, and international organisations.

He has an MSC degree in Economics and Business Administration from NHH Norwegian School of Economics.

Carl Peter has worked most of his career in management positions for international companies in Europe and South America. He started his career in France where he worked two years for Noral, a Norwegian company, before he moved to work for the UN-WFP in Italy and Africa. He later worked for Siemens Oil & Gas as Procurement Manager and a few years as Management Consultant for Cap Gemini and CMA. F

rom 2006 to 2015 he worked as CFO in Rio de Janeiro, Brazil for Norse Energy and Panoro Energy, two stock listed Exploration & Production Companies. He later worked as CFO for Vard Brazil, which is part of an international shipbuilding group with shipyards in Recife and Niteroi, Brazil overseeing its accounting and control functions.

Carl Peter joined APT in January 2020 as CFO.

He is married and has three children. Outside work he likes ski mountaineering and tracking. He is also trying to become a kite surfer.

Dr Julian Moore

Chief Technology Officer

Dr Julian Moore

Chief Technology Officer

Data, innovation, value

Julian is a creative geoscientist who has a great enthusiasm for petroleum systems and integrating across multidisciplinary datasets to solve subsurface problems. He studied Geological Sciences at the University of Plymouth, completing at the turn of the millennium. After a year working on databases with IHS Energy, he returned to academia to complete an MSc in Petroleum Geochemistry at the University of Newcastle. This continued onto a PhD on mudstone sedimentology and petrophysics with Prof. Andrew Aplin.

Julian won an internship with BP during his PhD and this led to his admission onto BP's Challenge Graduate program. His first roles where in Aberdeen in operating assets, and his final role was in the North Africa regional exploration team. After completing the Challenge program Julian continued working in exploration with roles in regional exploration, access, unconventional resources and assurance. This included a very enjoyable secondment into the Reliance-BP JV based in Mumbai, during which time two significant discoveries were made. Over his time in India he travelled extensively and honed his love of Indian food.

Julian joined APT in 2015 as the Technical Director of APT UK where he takes on a wide range of activities from day to day management of operations, to accounts to business and product development. His real interest continues to be technical consulting and working with clients. Julian is a co-developer of Girasol, a well site gas interpretation soft developed jointly between Tim Dodd (ex-BP), APT and ARKCLS.

Outside of work Julian enjoys running, cycling, snowboarding, travel, cooking and reading.

Geir Hansen

General Manager - Geochemistry and Basin Modelling/PSA department

Geir Hansen

General Manager - Geochemistry and Basin Modelling/PSA department

Geochemist with 30 years experience

Geir Hansen obtained a Cand Mag (BS) in chemistry and sedimentology at the University of Oslo and finished his Cand Scient (MS) degree in petroleum geochemistry in 1990, with a work focusing on source rock pyrolysis characteristics and kinetics.

After an internship with Amerada Hess upon completion of his degree he joined Geolab Nor as a staff geochemist working mainly with post drilling geochemistry on exploration wells from the NCS. Later he become the company project manager on surface geochemistry studies working with all aspects of SGE from planning, offshore deep-water shallow coring through development of analytical methods and interpretation of data.

In 1995 Geir took the position as General Manager of Surface Geochemical Services, a joint venture company, and further developed his expertise within the field of surface geochemistry, a position he held until 2001 when he joined Aker Kværner Geo as a consulting gochemist.

During his years in AKG he was also in charge of building geochemical data bases as part of the company's multi-client project team.

In 2004 Geir joined APT as a Sr. geochemist – a position taking him back to the roots as a geochemist. Over the next decade Geir worked with all sorts of geochemical challenges from surface geochemistry through pre and post drilling well analysis as well as regional studies, having special focus on building APT's comprehensive geochemical databases. In 2014 Geir took over as the General Manager of APT's geochemistry and basin modelling/PSA department.

Geir is passionate about Track & Field where he is the head coach of decathlon and sprint in the local T&F club and is also referee on national level. When not on the track he spent much time on outdoor activities as biking, hiking and kayaking.

Scott J. Granger

Regional Manager of the Americas

Scott J. Granger

Regional Manager of the Americas

Honesty, dedication and passion for everything you do in life

Scott J. Granger is a highly experienced engineer and sales professional with more than two decades of experience in the oil and gas industry. During his time in the Louisiana National Guard Scott completed a B.S. in Industrial Technology at the University of Louisiana, Lafayette. Upon completing this degree he commenced his professional career in the oil and gas industry with Core Labs as a Field Engineer and subsequent Field Manager.

In 1999 he joined Schlumberger continuing his professional growth and development and expanding into sales and business development. Moving to GeoMark Research in 2004 Scott helped to establish and grow their PVT and gas facility in Lafayette, Louisiana. His 17 year tenure as General Manager of this facility included overseeing the laboratories and managing day-to-day operations but also included a primary focus on business development and revenue growth.

In 2021 Scott joined APT USA as the 'Regional Manager of the Americas' to establish and grow APT's geochemical services across the Americas.

Scott is married with two wonderful sons. He has been a lifelong outdoorsman from the bayous of southern Louisiana. He has always been involved in coaching his sons in sports, but especially when it came to baseball. Scott has rediscovered his love for golf in recent years but has a ways to go to make the tour!

Dr Craig Barrie

Chief Operating Officer

Dr Craig Barrie

Chief Operating Officer

Teamwork, communication and robust, quality science is the key to success

Craig is a geologist and geochemist who has worked in an array of fields, initially focused on ore mineral systems before moving towards organic geochemistry applications in petroleum systems. He obtained his B.Sc. (Hon.) in Earth Sciences from the University of Glasgow (2005) and his Ph.D. in geochemistry and mineralogy from the University of Liverpool, graduating in 2008.

Post PhD Craig was a teaching fellow in structural and metamorphic geology at the University of St Andrews for a year and then spent two years as a PDRA in isotope geochemistry, under Prof. Adrian Boyce, at the Scottish Universities Environmental Research Center in East Kilbride, Scotland. Craig joined the isotope ratio mass spectrometry manufacturer elementar in 2011, spending several years in the UK office as a technical specialist before transferring to elementar Americas as a product manager.

In 2015 Craig left elementar and joined GeoMark Research in Houston, TX as a senior geochemist responsible for the establishment of their fluids isotope laboratory as well as interpretive geochemistry reports and research & development. Craig became the Director of Reservoir Geochemistry at GeoMark Research in 2020, whereby his role as head of the division developing the company's unconventional time lapse geochemistry, allocation and geochemistry consulting was formalized. He was also involved in GeoMark's half day seminar series, geochemistry courses and client/operator outreach and education programs. Craig joined APT in 2021 as the Global Product Director.

Craig has published over 30 peer-reviewed publications along with several dozen conference abstracts for presentations and posters. He is the co-theme chair (2020 - ) for geochemistry for the Unconventional Research Technology Conference (URTeC) and reviews papers for various journals and subjects on request. Craig has served on the editorial committee of the magazine Geology Today (2010 – 2015) and was an ordinary member of council for the Mineralogical Society of the UK and Ireland (2012 – 2014).

Craig is married with 1 daughter and has a sizeable and eclectic library, although a considerable section is devoted to his love of comics and collectibles. He started learning the piano just before COVID hit and is his teacher's best Scottish student. It must be noted he is also her only Scottish student.

Patrick Barnard

Director – APT AS

Patrick Barnard

Director – APT AS

A petroleum geochemist with over 45 years' experience of making geochemistry relevant to explorationists

Patrick started out his working life as a laboratory technician researching novel penicillin based antibiotics at Beecham Research Laboratories before studying chemistry at Manchester and then a masters in geochemistry at Newcastle.

His 32 years working with Robertson Research in its various incarnations included many years as manager of geochemistry. He left in 2006 to found the UK arm of APT with his long term colleague Dr Steve Thompson.

His great interest as the science has evolved from 'interesting' to 'fundamental' to petroleum exploration and production, has been in applying the science to assist the search for and development of new resources. His particular interest has been to help probe the understanding of controls on source rock occurrence on the global scale.

Patrick has worked on source systems in basins across the globe from the Pre Cambrian to Recent and in mapping them on a time slice basis. He has particular experience across on and offshore Europe, the Middle East and Africa. He has travelled extensively meeting clients on all continents including the Americas and Russia. He has published numerous papers on geochemistry applications particularly in Jurassic and Carboniferous source rock genesis and addressed technical gatherings and client companies in multiple locations.

He continues to be involved in the UK arm of APT in technical operations and assisting Julian Moore in a management role. In addition to his technical and administrative role in the UK, Patrick is a director and Board member of the parent company, APT AS, in Norway.

Dr Barry Bennett

Managing Director APT UK & Senior Geochemist

Dr Barry Bennett

Managing Director APT UK & Senior Geochemist

Solving problems with quality data.

Barry (Baz) started as a serial academic over 30 years ago, a confirmed analytical scientist with a BSc in Geology, MSc in Organic Geochemistry and Ph.D. in Chemistry.

As a research associate for 12 years in the globally recognised NRG at Newcastle University, he worked on global research projects with operators developing leading technologies and geochemical analysis tools. Using these tools, he was able to shed light on processes such as petroleum migration tracers, reservoir wettability and biodegradation in the sub-surface for major oil and gas companies. He has over 100 peer reviewed publications including articles in Nature.

In 2004, Baz moved to the University of Calgary as part of the core team to develop a centre of excellence in petroleum geochemistry and was made an Adjunct Professor. In 2006, he co-founded Gushor Inc to provide integrated reservoir fluid characterisation and geochemistry. As Director of Geoscience, he ensured the delivery of high-quality, reproducible data that could solve exploration and production problems for oil and gas companies globally.

In 2013, Gushor was acquired by Schlumberger, and Baz became the Global Domain Champion for the company. In this role, he led both the science and supported business development. He ensures companies value geochemical data to understand reserves and production.

He is excited about joining APT and leading the UK team. He has admired APT for many years, due to the quality of geochemical work and is looking forward to developing and growing the business.

Outside of work, Baz has a family currently spread across three countries. He loves golf and is an avid walker and is looking forward to the new routes in North Wales.

Highly experienced geochemist with key skills in data manipulation

Ian has a degree in geochemistry from the University of Reading, graduating with a first in 1986. After a brief period of research at the University of Sheffield he joined Robertson Research as a junior geochemist in 1988. Remaining with them as the company rebranded as Simon Petroleum and then Fugro Robertson, he joined APT (UK) in 2007.

Over the last 35 years he has gained extensive experience working worldwide on both single client and regional multiclient reports including NW Europe, Barents Sea, Central Europe, North America, Gulf of Mexico, Middle East, Far East and Africa. He has particular interests and skills in computer processing and manipulation of geochemical data with extensive experience of data manipulation, database construction and data loading. He also has wide ranging experience of the geochemical properties of mud additives and the amelioration of the effects of additive contamination in geochemical studies.

Dr Martin Fowler

Managing Director APT Canada & Senior Geochemist

Dr Martin Fowler

Managing Director APT Canada & Senior Geochemist

Organic geochemist with international experience and nearly 100 peer reviewed publications

Martin has a MSc and PhD in Organic Geochemistry from the University of Newcastle-upon-Tyne. He worked at the Geological Survey of Canada (GSC) for almost 25 years. Originally as a Research Scientist he participated and led multidisciplinary research projects examining the distribution of hydrocarbon resources in all parts of Canada and in many other parts of the world, working with industry, academia and other government scientists. He was also manager of the GSC's National Organic Geochemistry Laboratory for 8 years. He later became the manager for delivering the Canadian Government's energy geoscience programs.

Martin joined Talisman Energy as their geochemical adviser in 2011 and gained further extensive international and unconventional experience. He joined APT in 2013 to set up APT Canada Ltd. and act as a Senior Geochemist.

Martin has almost 100 peer review publications, as well as numerous government and magazine publications. He has been Associate Editor for Organic Geochemistry and Bulletin of Canadian Petroleum Geology, reviewed many grant applications for different government and industry organizations, reviewed numerous papers for journals, given many short courses to industry (including for AAPG and CSPG), as well as university courses, and organised conferences and conference sessions. He was adjunct professor at the University of Calgary for 20 years and is now adjunct professor at Dalhousie University.

Martin enjoys hiking, riding his bike, going to the gym, travelling and, to compensate for that activity, cheese and wine.

Dr Rachel Gavey

Senior Associate Petroleum Systems Analyst

Dr Rachel Gavey

Senior Associate Petroleum Systems Analyst

A passionate Earth Scientist with a desire to extract value from integrated data

Rachel has always had a passion for understanding the Earth and the systems within it. After gaining her Geological Oceanography BSc at University of Wales, Bangor, she continued her education with a PhD in Marine Geology at the University of Southampton with time spent at Seoul University, South Korea and Victoria University, Wellington, NZ.

Rachel joined APT in 2018 as a Senior Associate following her family's relocation to Scotland from New Zealand. During her time in New Zealand Rachel spent 7 years working as an Exploration Geologist specialising in Petroleum Systems Analysis for Austrian Operator OMV. Prior to that she worked in the UK as a geologist for Fugro GeoConsulting and as an oil and gas technology adviser for OTM Consulting.

Outside of working for APT Rachel serves on the Scottish Energy Forum board promoting the discussion around energy use and transition, advises international operators on technology needs, and takes part in a wide variety of geologically based projects. Outside of work Rachel's passion for worldwide travel and understanding the earth continues together with her husband and 2 young children.

Per Erling Johansen

Senior Engineer

Per Erling Johansen

Senior Engineer

One of the founding members of APT - highly skilled and passionate about organic chemistry and passing knowledge the next generation of analysts

Per Erling finished his Cand. Scient in organic chemistry in 1987 at University of Oslo. During the duration of studies he spent two years teaching high school students.

He worked at Geological Institute at the University of Oslo from 1987 where his main activity was to build up and run a laboratory in organic geochemistry.

Per Erling joined Saga Petroleum in 1991 where he first was involved in building up the laboratory in organic geochemistry and where he also had responsibility for the daily work. For a period, he also managed the offshore laboratory at Snorre.

Together with three other Saga employees and IFE he founded APT in 2000. After building up the laboratory, he has spent an increasing amount of time supporting customers with data from the laboratory. Per Erling has also been a mentor for the apprentices that have worked and trained at APT.

He is especially interested in how the different methods in the laboratory works. Outside work Per Erling loves outdoor activities and has a passion for biological diversity found around Oslo.

Lloyd Jones

Geochemist & Petroleum Systems Analyst

Lloyd Jones

Geochemist & Petroleum Systems Analyst




Lloyd has an M.Sc. in Petroleum Geochemistry from Newcastle University. Lloyd is a highly motivated geochemist and aspiring petroleum systems analyst with a broad range of geochemical and geoscientific skills. Over the past 5 years, he has gained extensive experience working on a variety of international multi well regional studies (Canada, UK, and Bolivia) and single well geochemical studies (UK and NW Europe).

Lloyd has undertaken a variety of 1D and 3D basin modeling studies encompassing source rock evaluation, thermal modelling, and migration risk with a focus on the UK North Sea. Professional experience includes the geochemical analysis of flowed and migrant hydrocarbons; source rock evaluation, seep and outcrop studies, wireline source rock evaluation, and wellsite gas analysis using APTs in-house Girasol software. Additionally, Lloyd is a capable organic petrologist, having worked on studies covering North America, Asia, and the UKCS/NCS.

Outside of work, Lloyd is a keen rugby player, who played for Newcastle University in the BUCS rugby championship and currently plays at the club and regional levels.

Helen Kerr

Business Development and Marketing

Helen Kerr

Business Development and Marketing

Business Development Geoscientist with a global perspective

Graduating in 1989 with a BSc in Geology (University of Wales, Aberystwyth), Helen joined Robertson Research for a Summer job. 14 years later, having been a petroleum geologist, project manager and later business development geologist, leading the sales of 'Tellus', Robertson's flagship global playfairways and petroleum systems initiative, she moved to Scotland to take a career break and renovate a family property.

Returning to geoscience in 2005 as a consultant, Helen spent two interesting years working with Getech, learning about potential fields data and assisting with the development of their global studies group and product lines. In 2007, after a second baby, Helen returned to consulting part-time, in a continuing role with C&C Reservoirs to expand the penetration of their global analogue knowledgebase 'DAKS' in NW Europe.

With longstanding experience in the sector, Helen became a consultant to APT UK in 2010, bringing their first multi-client study to market. Over the last decade this business relationship has developed and she now supports business activities for APT in the UK and internationally.

Helen maintains her "hands on" interest in geology, participating in ongoing field work on the Port Askaig tillites of Islay, that she first mapped in 1987. She spends her 'freetime' with her geologist husband, two growing sons, horses, cats, hens, sheep and a Manchester terrier named Inca.

Dr Christoph Kierdorf

Senior Petroleum Systems Analyst

Dr Christoph Kierdorf

Senior Petroleum Systems Analyst

Geologist with a keen interest in source and migration

Christoph Kierdorf finished his Ph.D. in 2006 at University Bremen, focusing on the processes controlling the variability of organic carbon along the continental margin of East Greenland.

He joined Statoil the same year where he provided internal consulting on organic geochemistry and basin modelling to exploration groups worldwide, working at all scales, from basin screening and play evaluation to prospect evaluation and field delineation. In 2011 he transferred to Statoil's Africa New Ventures Exploration unit working as an exploration geologist with focus on source and migration in an integrated team. He was involved in multiple basin screening and play evaluation studies, data room evaluations and concession rounds.

Christoph joined Maersk Oil in 2014 where he first was part of the Norwegian Exploration unit before working as a specialist for petroleum system analysis in Maersk Oil's geoscientific expert team, providing internal consulting to exploration teams worldwide.

After 2 ½ years working for GeoProvider as a consultant for exploration geology and petroleum systems analysis, he joined APT in 2020 contributing his expertise in petroleum geochemistry and the global exploration market.

Technically, he has a strong background in petroleum geochemistry, especially in petroleum system analysis and exploration geochemistry. Christoph is passionate about outdoor activities: when not at work, he enjoys snorkelling or hiking in the fjords and mountains around Oslo. And he is a real foodie.

Dr Steve Killops

Senior Geochemist

Dr Steve Killops

Senior Geochemist

Geochemist with global experience

Steve has been a geochemist with APT since 2005, having worked in the field for some 30 years previously, in the commercial and academic sectors.

He gained a 1stclass hons BSc in Chemistry and a PhD from Bristol University before specialising in organic geochemistry. He has run analytical facilities in a commercial laboratory and has taught geochemical courses at Royal Holloway (London University) and with the Open University.

Steve has worked on petroleum system projects around the globe.

Eric Michael

Chief Geochemical Advisor (Americas)

Eric Michael

Chief Geochemical Advisor (Americas)

Solving problems with chemistry

Eric has a BS from Indiana University and MSc from University of Oklahoma in geology & chemistry.

He is a subject matter expert in application of geochemistry and basin modelling for basin and field scale problems. Eric has 32+ years of industry experience (ConocoPhillips, USGS, Mobil, Sohio) in conventional and unconventional (e.g., heavy oil, CBM, shale oil/gas) reservoirs performing subsurface risk and resource assessment for in-place volumes, hydrocarbon phase prediction and field development and optimization. Eric managed a geochemistry & basin modelling team at COP and mentored multiple geoscientists and engineers. He has coauthored 45+ publications and patents in using geochemistry and basin modeling for petroleum system analysis. He enjoys application of new technology to problems and has been involved in numerous applied research programs using chemistry or basin modeling for petroleum system analysis and building problem specific tools and workflows.

Eric joined APT Houston in 2022 for continued development and expansion of APT services & solutions onshore US, in the GoM and internationally.

Eric is married and has three children. When not working Eric likes most things outdoors hiking, biking, travel, or reading about behavioural economics.

Dr Richard Patience

US Geochemistry Adviser

Dr Richard Patience

US Geochemistry Adviser

Organic geochemist with varied experience in exploration and teaching

Richard Patience has a Ph.D. from the Organic Geochemistry Unit at Bristol University, U.K. He joined BP's Organic Geochemistry research group in 1985, and was loaned from BP in 1990 to the Geology Institute at Oslo University to run their organic geochemistry group for a year. In 1991 he joined Statoil in Stavanger, and worked mainly on exploration projects in the Norwegian Sea, North Sea and Nigeria, as well as research projects.

In 2001 he left Statoil and Norway to join Unocal's Deepwater Gulf of Mexico team just outside Houston, where he worked on both regional projects and standard well studies, including the discovery of the St. Malo Field, one of the early Wilcox oil discoveries in the deepwater GOM, and now in production by Chevron. He also worked on regional studies in the Kutei Basin, Indonesia.

In 2005 Richard joined Chevron as part of the takeover of Unocal. From then until the end of 2015 he worked on a wide range of projects both geographically and technically, including Deepwater Nile Delta, East and West India, East and West Greenland, west of Shetlands, Barents Sea, North Sea, onshore California, and a large number of smaller projects from Australia to Alaska. In 2016 Richard joined APT as their representative in Houston.

Richard developed and taught the official in-house geochemistry courses in Statoil, Unocal and Chevron, and has taught classes from 1991 to 2020. He still teaches courses, both in oil companies and at conferences such as URTeC, with his longtime colleague Joe Curiale.

He has nearly 60 peer-reviewed publications, and several dozen conference abstracts, presentations and posters. He also reviews papers by others, and is an Associate Editor of JMPG, and past Associate Editor of OGJ. Richard was a board member (1995-2002) and Chairman (2002-2007) of EAOG.

When not doing any of the above, Richard tries to stay fit by going to the gym, refereeing football (soccer) games or riding his bike.

Dr Sofie Lindström

Senior Palynologist/Biostratigrapher

Dr Sofie Lindström

Senior Palynologist/Biostratigrapher




Sofie is a geologist and palaeontologist, specializing in palynology, with >30 years of experience in both academia and industry. She was educated in Geology at Lund University and graduated in 1989. She obtained her PhD in Geology in 1994 at Lund University with a thesis on 'Permian Palynology of Dronning Maud Land, Antarctica'. After a year as post-doc at the School of Botany at Melbourne University, Australia, where she continued her work on Permian and Triassic palynofloras, she went back to the Geology department at Lund University and worked there as a researcher and lecturer for almost 10 years. In 2006 she joined GEUS - the Geological Survey of Denmark and Greenland, where she worked as a senior researcher until 2021. During her early career, she also worked as an independent consultant for Saga Petroleum AS and APT AS.

Since 2021 Sofie has been an affiliated professor in Sedimentary Systems at the Department of Geosciences and Natural Resource Management and is also a Docent (Associate Professor) at the Geology department at Lund University since 2006. Through the years she has worked as a biostratigrapher on numerous consultancy projects for petroleum exploration, geothermal energy, and CCS/CCUS. Her expertise spans stratigraphically from the Carboniferous to the Pleistocene, and geographically from Antarctica to Greenland.

Sofie's research is primarily focused on biostratigraphy, basin-wide and long-distance correlation, and on understanding palaeoclimate and environmental changes in deep time. Much of her work has focused on deciphering the processes and causes of mass extinctions and large perturbations in Earth's history. In particular, she has contributed to the understanding of the effects large volcanic provinces had on terrestrial and marine ecosystems during extinction events.

Over her career, Sofie has published 56 peer-reviewed publications in international journals, 89 conference abstracts, and several consultancy reports. She has been an editorial board member for the journal GRANA since 2011, acted as subject editor for GEUS Bulletin during 2020-2021, and an assistant editor of a special issue in Geological Magazine. She is, since 2011, treasurer and board member of Collegium Palynologicum Scandinavicum (CPS); and has been director-at-Large for the International Palynological Society 2018-2020. She has acted as a reviewer for a large number of international journals including Science Advances, Science, Nature Geoscience, Scientific Report among others. She is also an active mentor of students at all levels and is also the vice-chairman of the Danish Geoscience Censor Corps.

Outside of work and science, Sofie spends most of the time with the family, and the family animals, a cat, and a Border Collie/Labrador.

Jennifer Reeves

Business Development Representative & Geologist

Jennifer Reeves

Business Development Representative & Geologist




Jennifer graduated with a specialization in Geology from the University of Alberta, Canada, in 2004. She started her career drilling wells in the Western Canadian Sedimentary Basin with Burlington Resources (ConocoPhillips), where she then completed a work rotation in Houston's Subsurface Technology Group doing reservoir characterization. This involved modelling projects worldwide, such as Bohai Bay China, Ekofisk North Sea, Loran Deltana Field Venezuela, Prudhoe Bay Alaska, and Offshore Nigeria. After this rotation, Jennifer returned to Canada and continued her career in geomodelling with CoP's Oil Sands Assets Division.

In 2009, Jennifer joined Statoil (Equinor) Oil Sands Group working with their Reservoir Characterization Group in Canada and Norway. Jennifer then went on to join Occidental Petroleum in 2012, where she worked in asset development, operations, and some geomodelling within the Wilmington Basin offshore in Long Beach, CA.

Jennifer then worked at E&B Natural Resources before joining APT in 2022, relocating to the Midland, TX, area as a Business Development Representative.

Outside of work, Jennifer enjoys spending time with her two little boys and her family.

Emma Straughan

Petroleum Geochemist & APT UK HSE Coordinator

Emma Straughan

Petroleum Geochemist & APT UK HSE Coordinator




Emma has a B.Sc. in Chemistry and an M.Sc. in Petroleum Geochemistry both from the University of Newcastle-Upon-Tyne. Emma joined APT in 2008 after the completion of her masters. In her first few years with the company Emma gained a BSc in Geosciences from the Open University.

Emma has gained experience working on both single client and regional multiclient reports including UK, NW Europe, Middle East, and Africa. Experience includes geochemical analysis of flowed and migrant hydrocarbons, source rock evaluation, seep/leak/annuli evaluation, optical maturity, and wellsite gas analysis using APTs in-house Girasol software.

Kjell Urdal

Senior Engineer

Kjell Urdal

Senior Engineer

One of the founders of APT - an expert in GC-MS and programming

Kjell Urdal finished his chemical engineer education in analytical chemistry in 1980. He started to work at Senter for Industriforskning (SINTEF from 1993) as a chemical engineer working mainly with GC-MS investigating of organic matters in water, air and sediments.

From 1986 he worked as a Research Scientist developing new methods for characterization of different oil fractions by GC-MS. The methods were sold to several international oil companies.

In 1998 he joined Saga Petroleum as a Senior Engineer with responsibility for the high resolution mass spectrometer used for biomarker analysis. When Saga Petroleum were acquired by Norsk Hydro and Statoil he joined APT in 2000 as one of the funders.

Since then he has been in charge of the mass spectrometers at APT and he has also developed our own APT-LIMS (Laboratory Information Management System) software with interfaces for all instruments so that all results are directly transferred to the database.

Dr Fredrik Wesenlund

Petroleum Geochemist

Dr Fredrik Wesenlund

Petroleum Geochemist

Geochemist with a passion for Arctic field work

Fredrik Wesenlund obtained his B.Sc. in geology and geophysics in 2014 and M.Sc. in petroleum geology and petroleum geophysics in 2016 from the University of Oslo. For his M.Sc. thesis, he performed an organic geochemical characterization of the Johan Sverdrup Field on the Norwegian Continental Shelf, focusing on source–oil correlation, thermal maturation, reservoir filling, and biodegradation.

Having spent an exchange semester at the University Centre in Svalbard during his B.Sc. studies, he realized that he wanted to spend more time with the stunning geology in Svalbard. Thus, in 2017 he embarked on a Ph.D. degree in geochemistry at UiT the Arctic University of Norway, investigating the organic and elemental composition of Lower to Middle Triassic black shales collected in eastern Svalbard.

He finished his Ph.D. degree in 2022 and started his career at APT shortly after, now working as a geochemist.

When not at the office, he enjoys guitar jamming, mountain hiking, and split boarding, whenever he gets the chance.
Join the team
Do you have experience and a passion for any of the APT core disciplines?
We are always interested in hearing from people with experience in Petroleum Geochemistry or Basin Modelling (PSA) who feel they could contribute something exciting to the work we are involved in.
Please contact us at post@apt-int.com with an up-to-date C.V. and a note explaining what you think you could bring to the APT experience.
Careers