Where to meet APT in 2022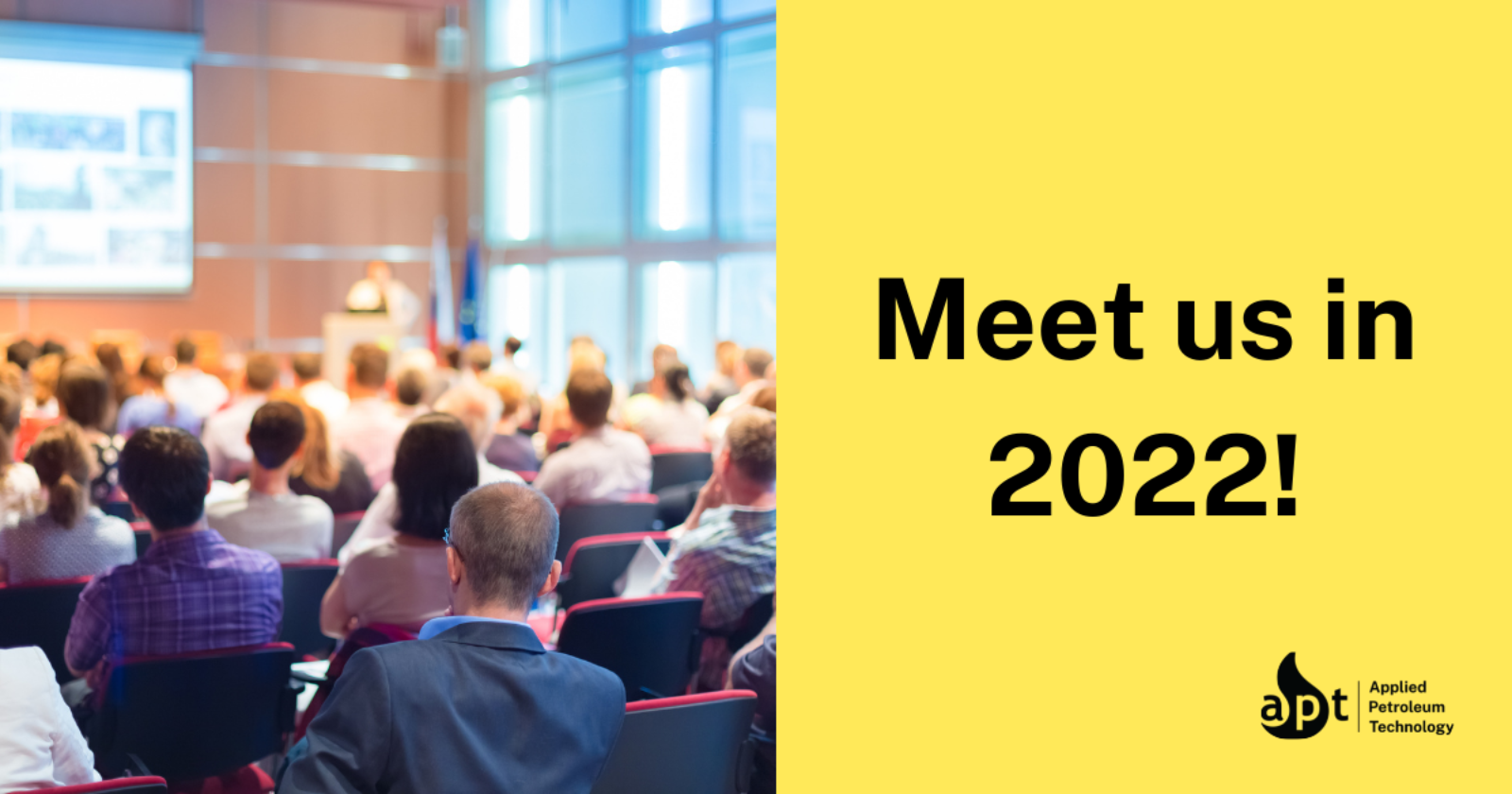 2021 is coming to an end, and APT has already started preparing for conferences and workshops in 2022.
After nearly two years with the corona pandemic and associated restrictions, we are again looking forward to meeting customers, partners and industry friends at conferences and workshops in Europe and the US. Below is a list of events we are attending in 2022 (the list is being updated):
Conferences where you should look for the APT booth:
NAPE (Houston, TX, Feb 9-11)
SAGE (Lafayette, LA, March 23-25)
SPE Subsurface Meeting (Bergen, NO, April 27)
URTEC (Houston, TX, June 20-22)
IMAGE (Houston, TX, August 28 – September 2)
Also look out for APT attendees and partners at:
SPE EuropEC – Europe Energy Conference featured at the 83rd EAGE Annual Conference & Exhibition (Madrid, Spain, June 5-9)
SPWLA 63rd Annual Symposium (Stavanger, NO, June 11-15)
Geoconvention (Calgary, Canada, June 20-22)
SPE Annual Technical Conference (Houston, TX, October 3-5)
Workshops we will be hosting:
APT Geochemistry Workshop (Fort Worth, Feb 25)
APT Geochemistry Workshop (TBD, May)
Contact info@apt-int.com if you wish to meet us at any of these events and we will be in touch!