Geological Society Luncheon Series Talk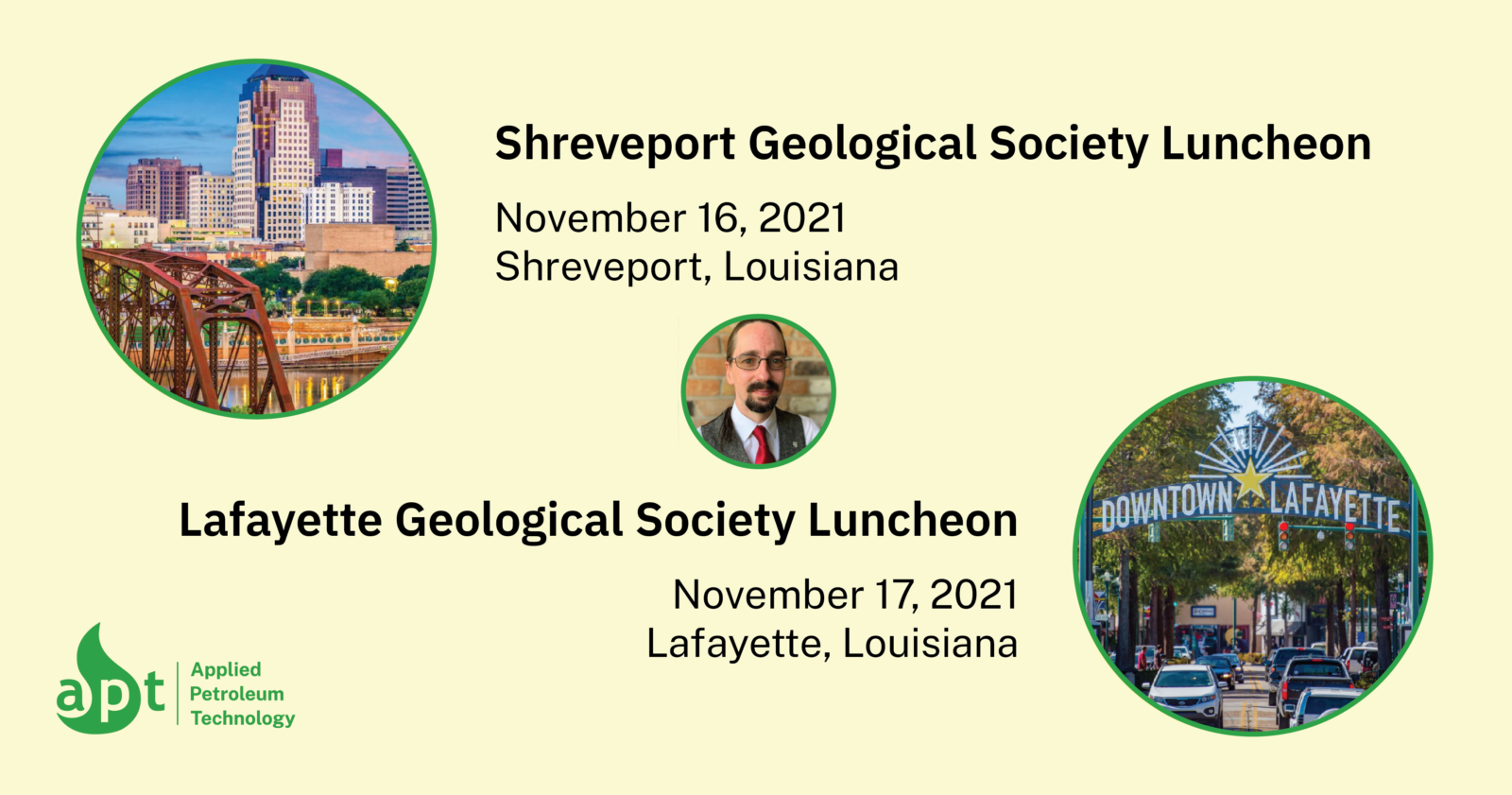 APT's Global Product Director, Craig D. Barrie, will be heading to Louisiana next week to present invited talks to both the Shreveport Geological Society (November 16, 2021) and the Lafayette Geological Society (November 17, 2021).
Shreveport Geological Society Luncheon on November 16, 2021.
Craig's first talk is titled 'Making the most out of your geochemical data – A guide for geologists'.
The goal of this talk is not to teach a course in organic geochemistry but to guide non-geochemists in best practices for this work and provide a snapshot of how to really apply the data and interpretive results they get to their workflows.
Time: November 16, 2021 at 11:30 AM to 1:00 PM
Location: Zoom or The Petroleum Club of Shreveport, 15th floor
For information and registration, click here.
Lafayette Geological Society Luncheon on November 17, 2021.
Craig's second talk is titled: "Where did all the specialists go? - The how, why & where geochemistry still matters in the oil & gas industry".
In this presentation Craig will discuss some of the challenges facing operators, and workers, in the present climate, what the loss of specialists means for project development and run through a range of global examples on why geochemistry still has a long and important future ahead.
Time: November 17, 2021 at 11:30 AM to 2:00 PM
Location: The Petroleum Club of Lafayette