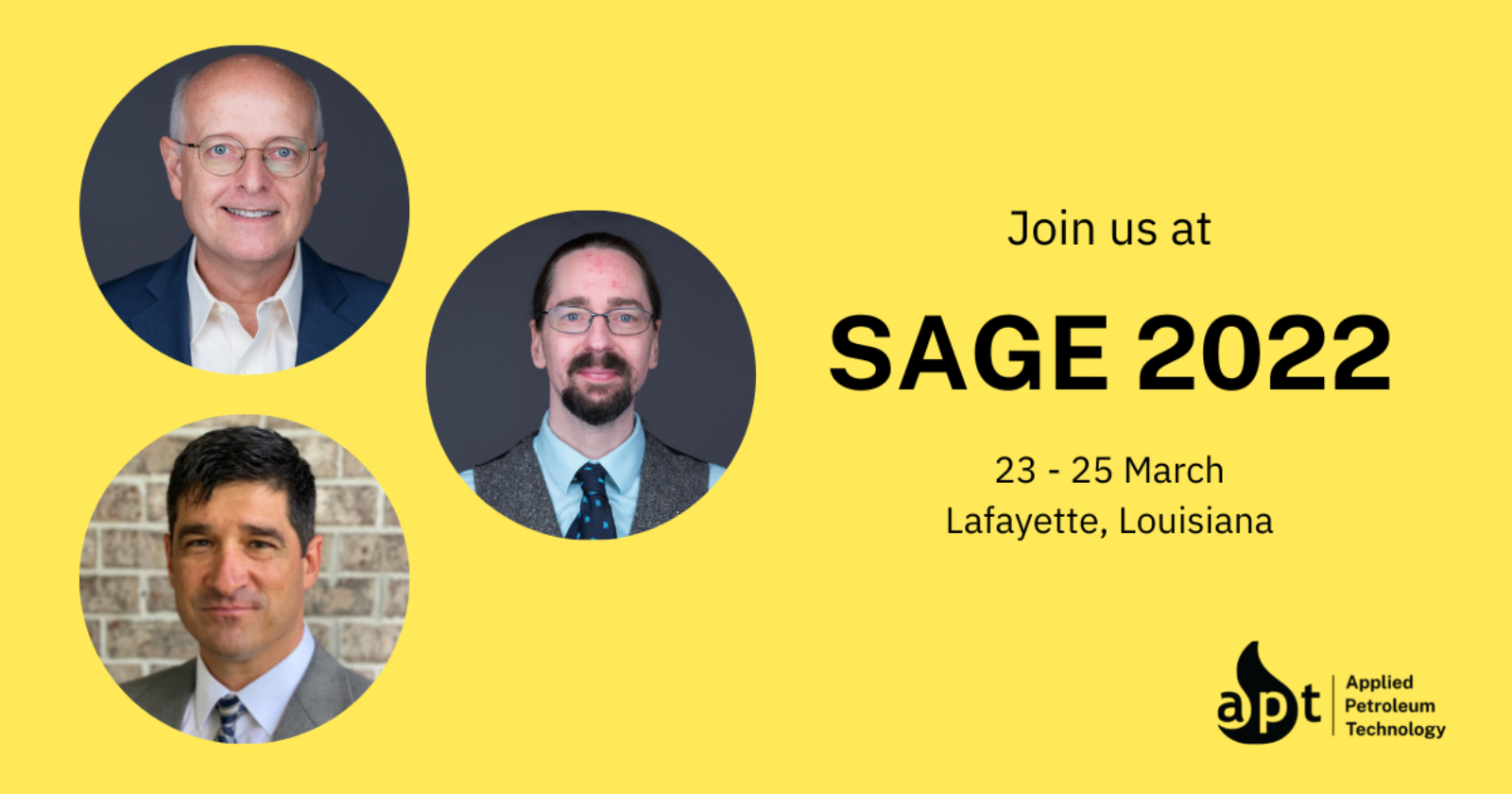 Applied Petroleum Technology (APT) will present at the inaugural Society of Applied Geoscientists & Engineers (SAGE) meeting.
The SAGE 2022 meeting is being held in Lafayette, Louisiana between the 23 – 25 March, 2022. The SAGE meeting brings together attendees covering all aspects of conventional and unconventional applied geosciences and engineering in the energy sector.
The technical program commences on the 23rd of March, preceded by the SAGE 2022 Golf Tournament on the 22nd March for which APT has entered a golf team with our Skipper, Regional Manager of the Americas, Scott Granger.
In addition to being one of the conference sponsors both Craig Barrie (Global Product Director) and Eric Michael (Chief Geochemical Advisor (Americas) will be presenting in the technical sessions with talks titled:
Using Geochemistry to Understand Production Gas-Oil Ratio (Eric Michael)
Geochemical Production Optimization—How to Get the Most Out of your Rock and Fluid Samples (Craig Barrie)
Additionally, colleagues from our teaming partner SGS will also be presenting a talk titled:
The Application of Drill Cuttings for Optimized Hydraulic Fracturing
To find out more and register for this exciting meeting visit the SAGE website.