Meet Rachel Gavey – New Energy and Innovation Associate at APT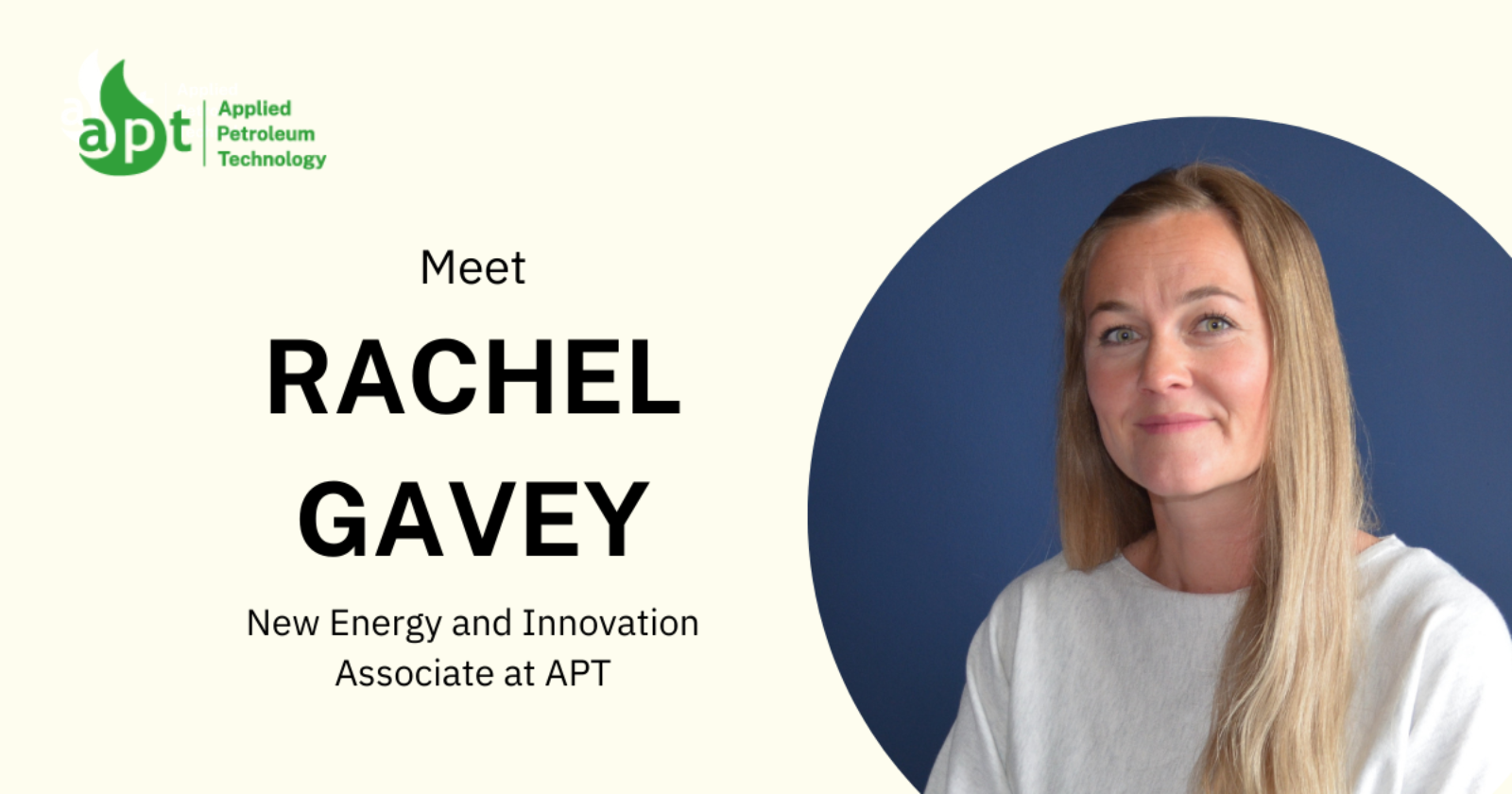 APT's New Energy and Innovation Associate is passionate about technology, sustainability and the green transition.
Dr. Rachel Gavey is working on APT's review with regards to New Energy and Innovation. She was born in South Wales and today lives in Edinburgh, Scotland with her husband and two sons.
"I was educated in Surrey (near London) and completed a bachelor's degree in Geological Oceanography at Bangor University in North Wales. I then went on to gain a PhD in Marine Geology from Southampton University in England, with time spent at Seoul University in South Korea and Wellington University in New Zealand," she says.
From a very young age, Rachel knew that she wanted to study the ocean and the earth.
"I grew up spending a lot of time on the coast, on boats and fishing. My family comes from a very beautiful coastal part of South Wales and I was always eager to understand more about the natural environment," she tells.
Along came APT
Rachel first heard about APT when the operator she worked for in New Zealand engaged APT for some of their geochemistry analysis.
"APT have long been seen as providing very high-quality services in geochemistry, basin modelling and biostratigraphy so it was really exciting to get the opportunity to start working with them when I relocated to the UK back in 2018."
She originally joined APT as a Senior Associate Petroleum System Analyst, a role she had previously carried out for Austrian operator OMV. In 2019 Rachel saw more of her wider work opportunities moving to focusing on the energy transition and low carbon technology options, including offshore wind farm planning. This mirrored the wider trend within the energy industry, and in 2020 she started working for APT to review the business opportunities arising from the ongoing energy transition.
"It's currently a complex landscape with a high level of uncertainty, so while APT absolutely supports the need to change, how those changes are reflected in investments need some careful evaluation. I am passionate about finding solutions utilising technology and enhanced processes to enable the energy transition to be a success, and to help companies do this in as sustainable a manner as possible."
Besides working for APT, Rachel is also the Vice President for the Scottish Energy Forum which is the national forum for discussion of views on all forms of energy.
"We meet every month to enjoy a talk by a senior representative from various parts of the energy industry. It's a fantastic chance to meet with people, enjoy a good meal and engage in informed debates."
Citizen of the world
Her Marine Geology PhD enabled Rachel to keep learning and allowed her to work and travel to some amazing places.
"I have been lucky to travel to so many places I don't think I could count them all! My top advice is to 'just go' – don't get hung up on reviews and other people's opinions on a place, just get out there and create your own experiences, and always aim to embrace and learn from the local culture," she concludes.