June campaign - biostratigraphic studies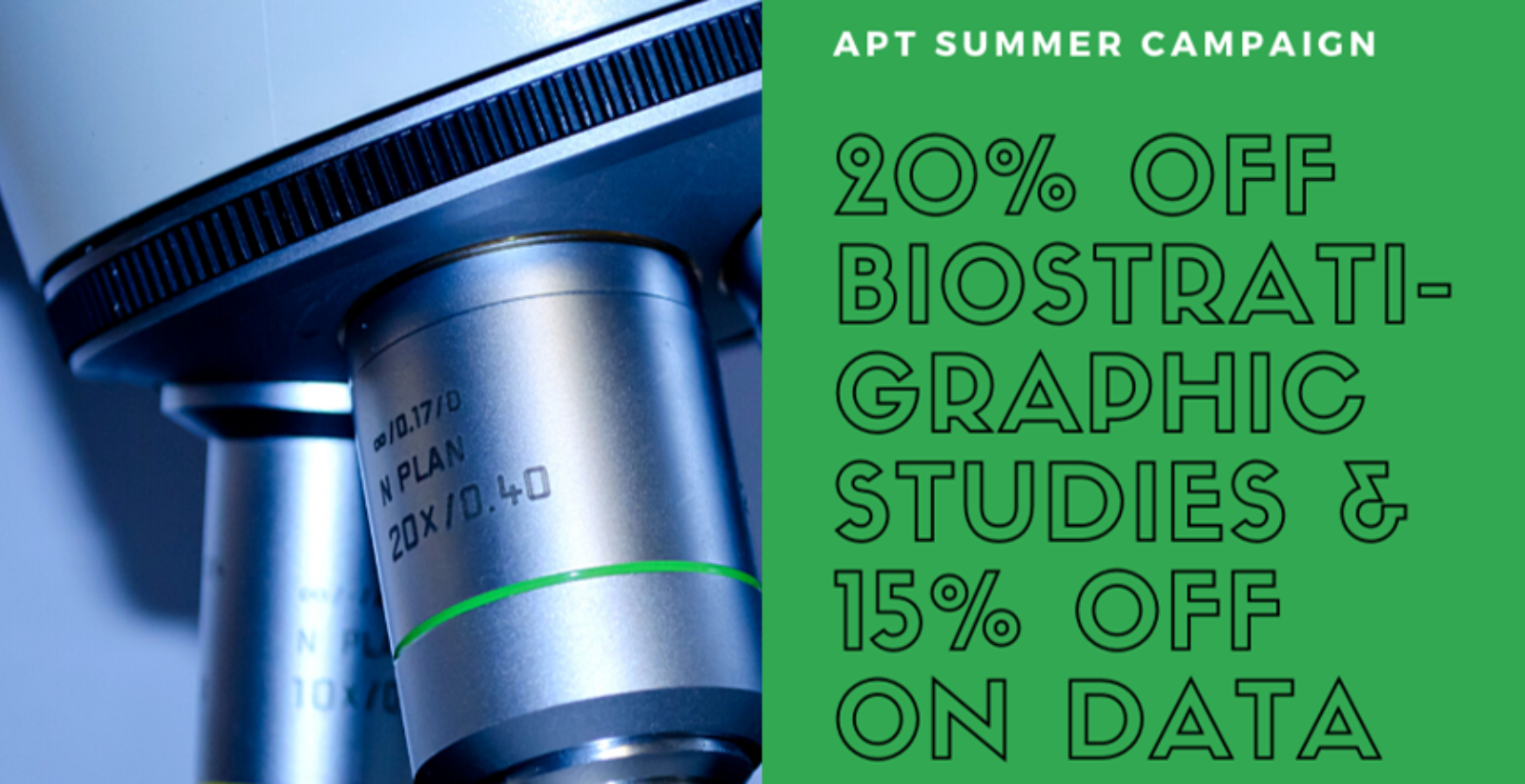 11 June 2020 – APT is throughout June 2020 offering a 20 percent discount on the list price of our most recent biostratigraphic studies and 15 percent discount on biostratigraphical breakdowns for well data.
APT offers a full range of biostratigraphic services, ranging from single well reports and reviews of existing data to full-scale field or basin-wide evaluations. Our modern biostratigraphic laboratory is staffed with highly dedicated technical personnel with long experience in the art of turning rock samples into delicate fossil preparations where even the most fragile fossils are taken care of.

To give clients easy access to high quality data and reports, APT is launching a seasonal discount campaign on all its existing biostratigraphic studies, including:

• A biostratigraphic review and XRF database of the Lower Triassic, Permian and Carboniferous of the Barents Sea. Part one (Biostratigraphic review) and Part two (XRF database) can be licensed independently.
• A report on the Sand distribution in the Melke Formation (Middle-Late Jurassic) along the Norland Ridge and Halten Terrace, Norwegian Sea.

An index of available biostratigraphic studies is available from this link: http://www.aptec.no/our_services/biostratigraphic_services.

15 % discount on biostratigraphical breakdowns for wells data
APT has more than 1,000 wells' data available on all NCS. In June, we also offer a 15 percent discount on all licensing of biostratigraphic breakdowns up to 20 wells, with further discount for higher amounts.

Contact details
If you are interested in any of the Biostratigraphic data or studies, please contact APT's head of biostratigraphy, Marie-Caroline Blanc for further details on content and price: biostratigraphy@apt-int.com