APT & SGS to jointly exhibit at SPE Norway Subsurface Conference in Bergen
Oil services group Applied Petroleum Technology (APT) and global testing, certification and inspection service giant SGS will be jointly exhibiting at the upcoming SPE Norway Subsurface Conference, to be held in Bergen, Norway on the 27th of April, 2022.
The two companies will have a joint booth in the exhibit hall at the conference with APT Group CEO, Helge Nyrønning and Senior Petroleum Systems Analyst, Dr Christoph Kierdorf, representing the APT Group.
APT & SGS will be discussing and promoting how we can help operators achieve net-zero goals through the development of strategies for long-term asset and production optimisation. Such strategies require an in-depth understanding of how production and injection can be optimised whilst minimising costs and reducing CO2 emissions.
Jointly, through representation by APT in Norway, the combined teams can deliver in-depth studies and solutions for enhanced well, reservoir and field management & monitoring for oil & gas operators. This combination of expertise and tools delivers reservoir management solutions and production optimisation opportunities from reservoir to export.
Please visit our booth in Bergen or get in touch, at the details below, to learn how we can support effective reservoir and field studies for the evaluation, development and management of your oil and gas assets.
For more information and to register for the SPE Norway Subsurface Conference please visit the organisers' webpage.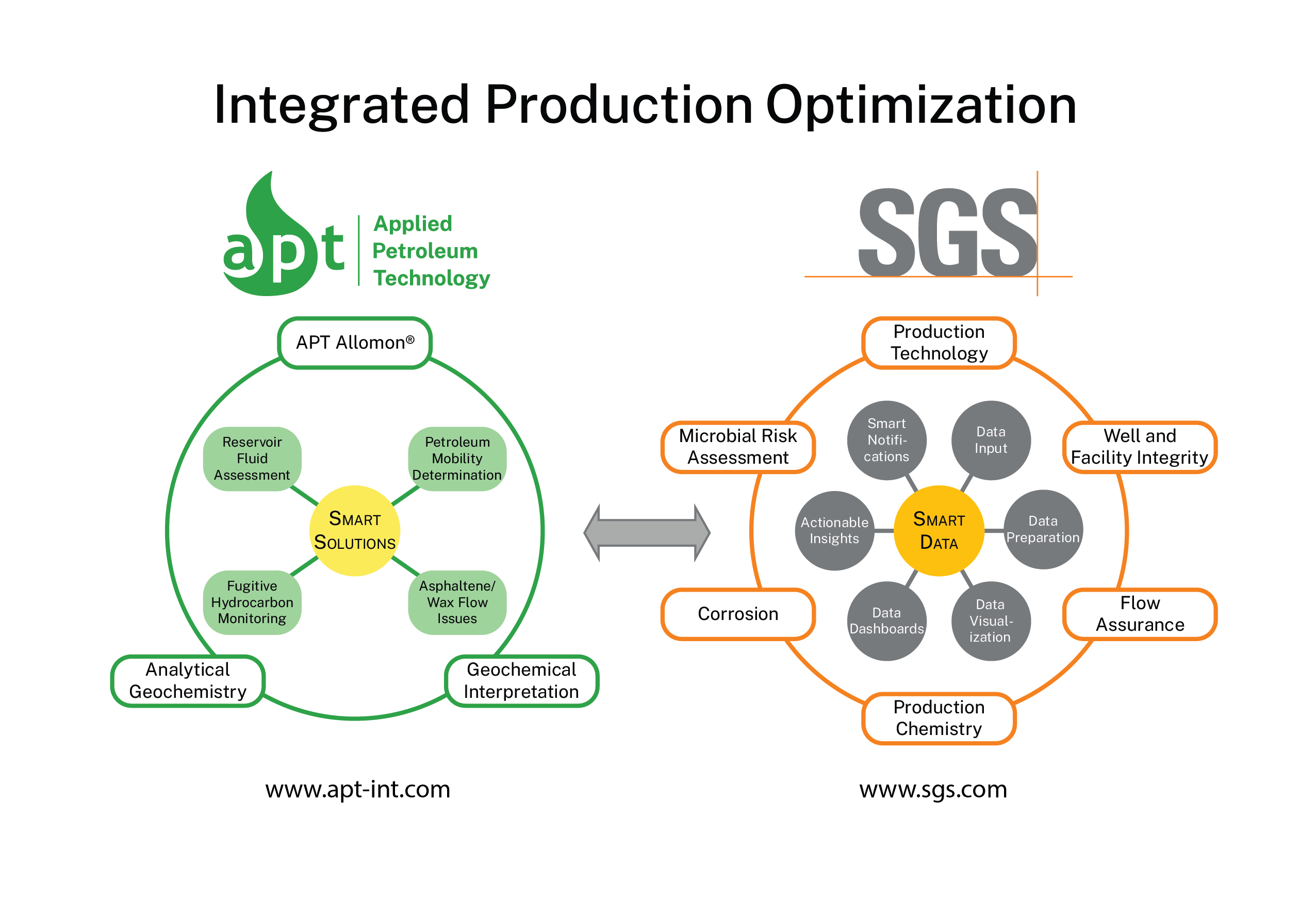 SGS Subsurface Consultancy (SGS), based in The Netherlands, offers production technology, well and facility integrity, production chemistry and (microbial) corrosion consultancy services. Email: NL.subsurface.sales@sgs.com
Applied Petroleum Technology (APT), headquartered in Norway, provides geochemistry, basin modeling and biostratigraphy analytical and consultancy services. Email: POST@apt-int.com