APT featured in Finansavisen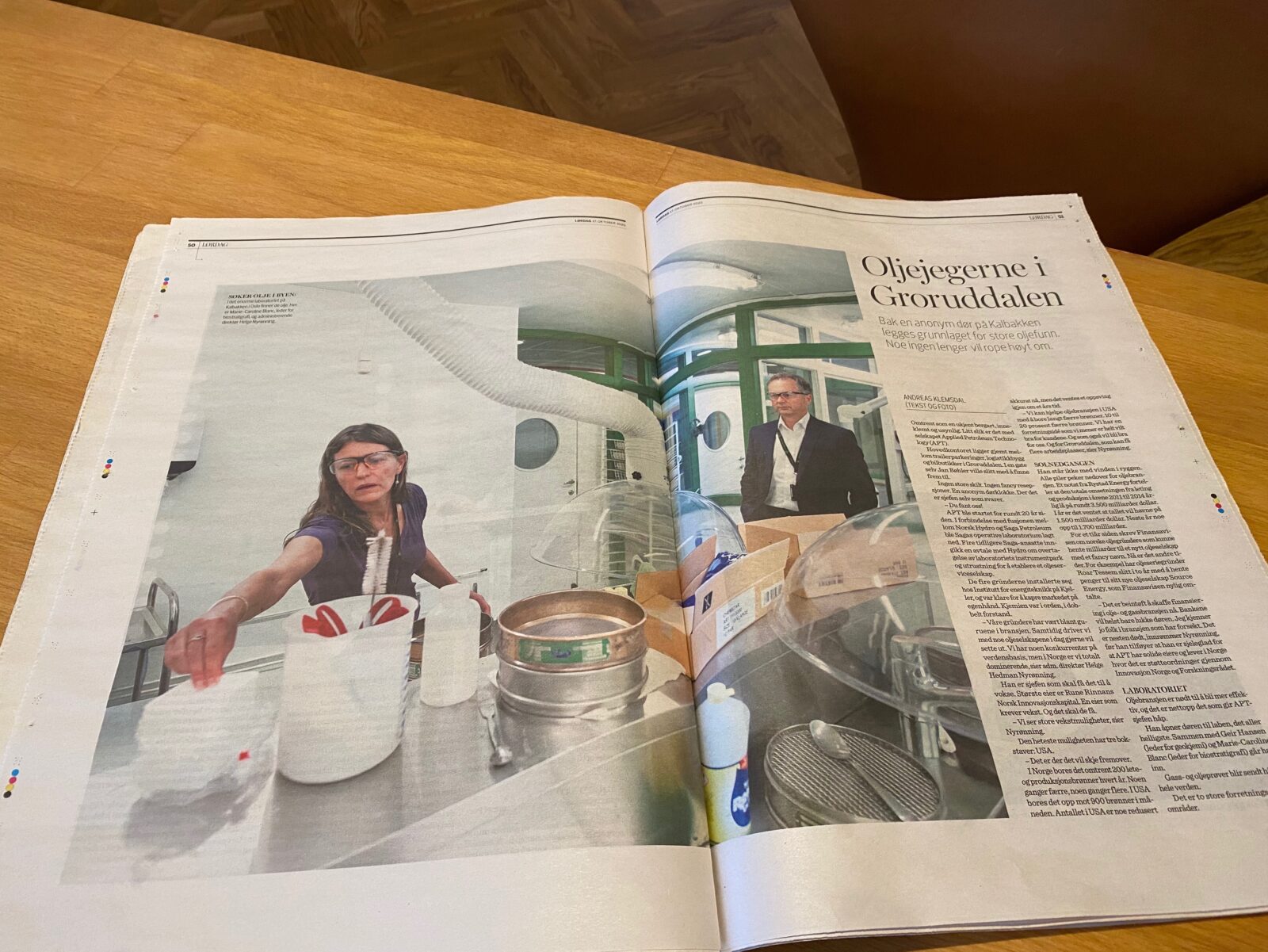 19 October 2020 – On Saturday 17 October 2020, the Norwegian financial daily, Finansavisen, featured four pages about Applied Petroleum Technology (APT).
Under the headline, "The oil hunters in Groruddalen", the newspaper educates and entertains its readers about APT's history and how we today support operators with geochemistry and biostratigraphic services.
The article can be found here. It is in Norwegian only and behind a subscription wall, but we promise you that it is worth the read!